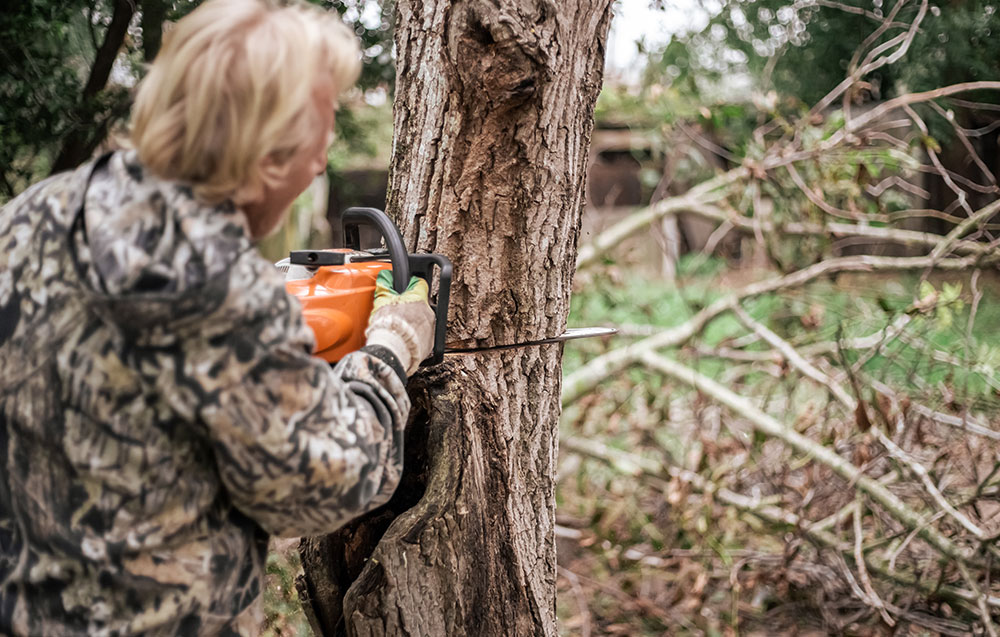 Tree removal is a serious undertaking that requires proper planning and, in some cases, a permit. In Sacramento, CA, the local government has established guidelines to protect trees and ensure they are removed responsibly. This comprehensive guide, brought to you by Tree Service Sacramento, will help you navigate the tree removal permit process in Sacramento and its surrounding areas.
Understanding Sacramento's Tree Regulations
Sacramento is well-known for its lush urban forest and strives to maintain its trees for the benefit of the environment and the community. As a result, the city has specific regulations in place that dictate when a tree can be removed and under what conditions a permit is required. The following sections outline these regulations.
When is a Tree Removal Permit Required?
A tree removal permit is required in the following situations:
City-Owned Trees: If you wish to remove a tree located in the public right-of-way, such as a tree in a park strip or a street tree, you must obtain a permit. This also applies to pruning and trimming work on city-owned trees.
Heritage Trees: Trees designated as "heritage trees" due to their age, size, or historical significance also require a permit for removal. Check with your local arborist to determine if a tree on your property has heritage status.
Trees on Private Property: In some areas, such as El Dorado Hills, Folsom, or Granite Bay, a permit may be required for the removal of specific tree species on private property. Consult your local planning department to determine if a permit is necessary.
Exemptions
In some cases, a tree removal permit may not be required. Some examples of exemptions include:
Trees that pose an immediate threat to public safety or property. In these cases, emergency tree removal services can be performed without a permit.
Trees that are dead, dying, or diseased, as determined by a certified arborist.
Routine maintenance of trees and shrubs, such as trimming or removing trees and shrubs that do not require a permit.
How to Obtain a Tree Removal Permit in Sacramento
To apply for a tree removal permit, follow these steps:
Assess Your Situation: Determine if your tree requires a permit by reviewing the criteria mentioned above. If you're unsure, consult with a professional arborist or your local planning department.
Gather Documentation: Collect the necessary documents, such as photographs of the tree, a written report from a certified arborist, and a site plan showing the tree's location.
Submit Your Application: Fill out the appropriate application form for your specific situation and submit it, along with the required documentation, to your local planning department. Be prepared to pay any applicable fees.
Permit Costs and Processing Time
The cost of a tree removal permit can vary depending on the location and the specific circumstances. In general, permit fees can range from $50 to several hundred dollars. Processing times for tree removal
permits can also vary, but you should expect a wait time of 2-4 weeks. In some cases, the process may take longer if additional information or inspections are required.
Working with Tree Service Sacramento
Once you have obtained the necessary tree removal permit, it's time to enlist the help of a professional tree service provider. Tree Service Sacramento is a trusted and experienced company that offers a range of services, including tree removal, tree trimming, and tree pruning in and around the Sacramento area.
Our team of certified arborists is knowledgeable about the local tree regulations and can help guide you through the permit process. With locations in Carmichael, Citrus Heights, Davis, Elk Grove, Lincoln, Loomis, North Highlands, Orangevale, Rancho Cordova, Rocklin, Fair Oaks, and Roseville, we are well-equipped to handle your tree removal needs in a timely and efficient manner.
Conclusion
Obtaining a tree removal permit in Sacramento can be a complex process, but it's necessary to ensure responsible tree management and protect our urban forest. By understanding the regulations, gathering the necessary documentation, and working with a professional tree service like Tree Service Sacramento, you can ensure a smooth and successful tree removal process. For more information on tree care and maintenance, check out our guide on regular tree maintenance for homeowners and how to prepare your trees for storm season in Sacramento.