Tree Service Folsom & Affordable Tree Removal – Free Estimates Today
Get 25% ANY Tree Service. Satisfaction Guaranteed.  Call TODAY for a FREE Tree Care Quote.

Tree Care in Sacramento County

George Salinas Tree Service With Over 25 Years Experience

Experienced Crew Is Licensed, Bonded and Insured

Exceptional Service to All Residential and Commercial Clients
FOR 24/7 EMERGENCY SERVICE. CALL US IMMEDIATELY.

Certified Folsom Tree Service Experts
Tree Service Folsom is a family-owned tree service with over 25-years of experience caring for the natural landscape of communities in Folsom and Sacramento county. Our goal is to provide exceptional tree service to all residential and commercial clients looking to maintain or improve the natural surroundings of their homes and businesses.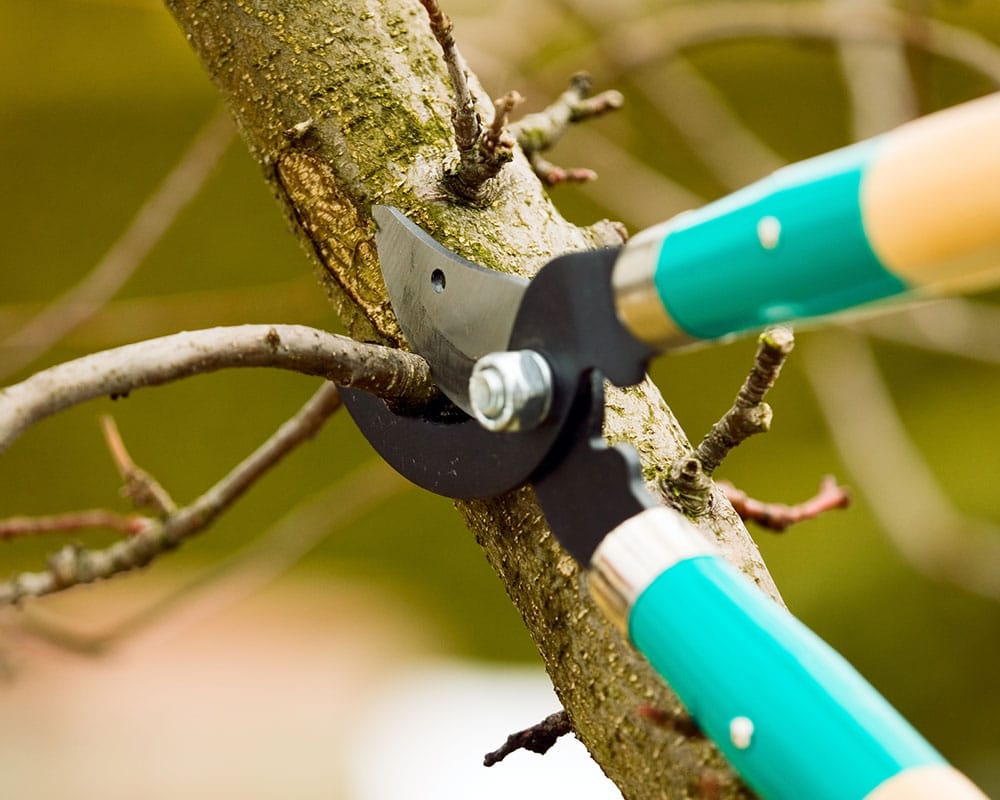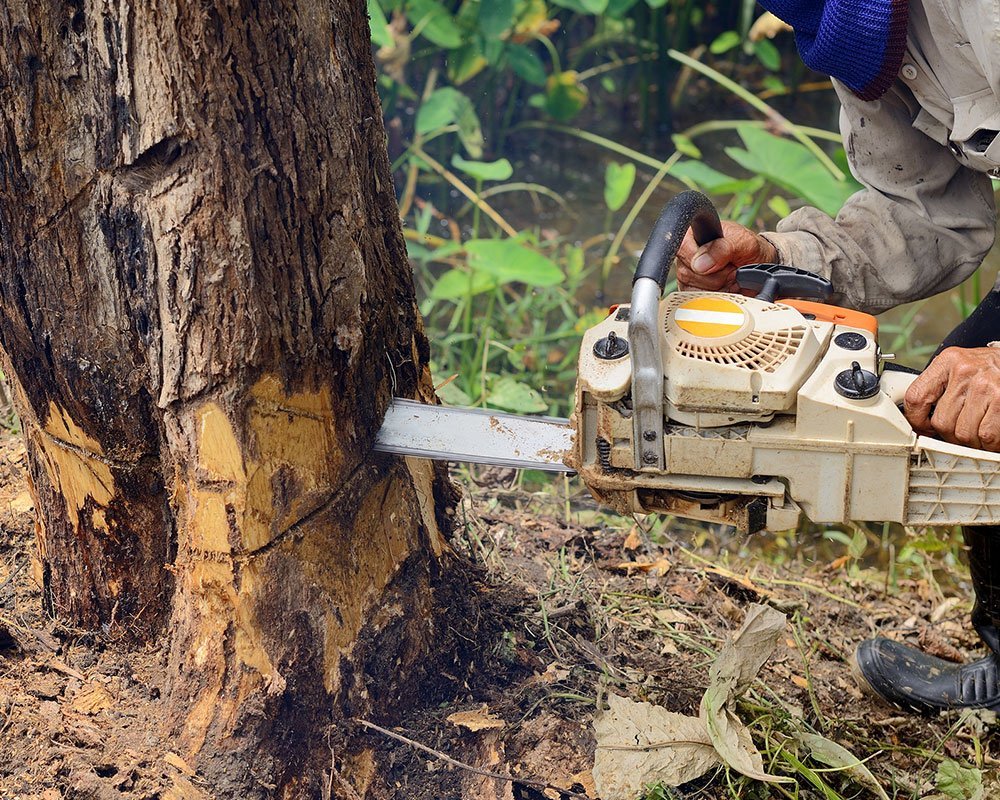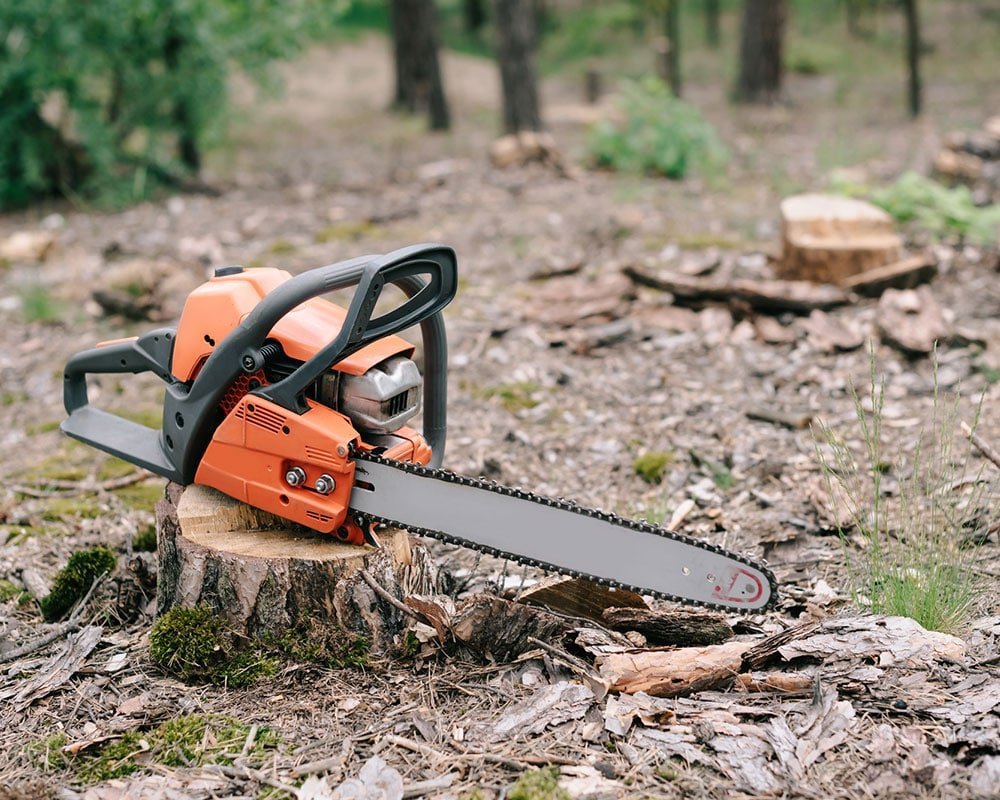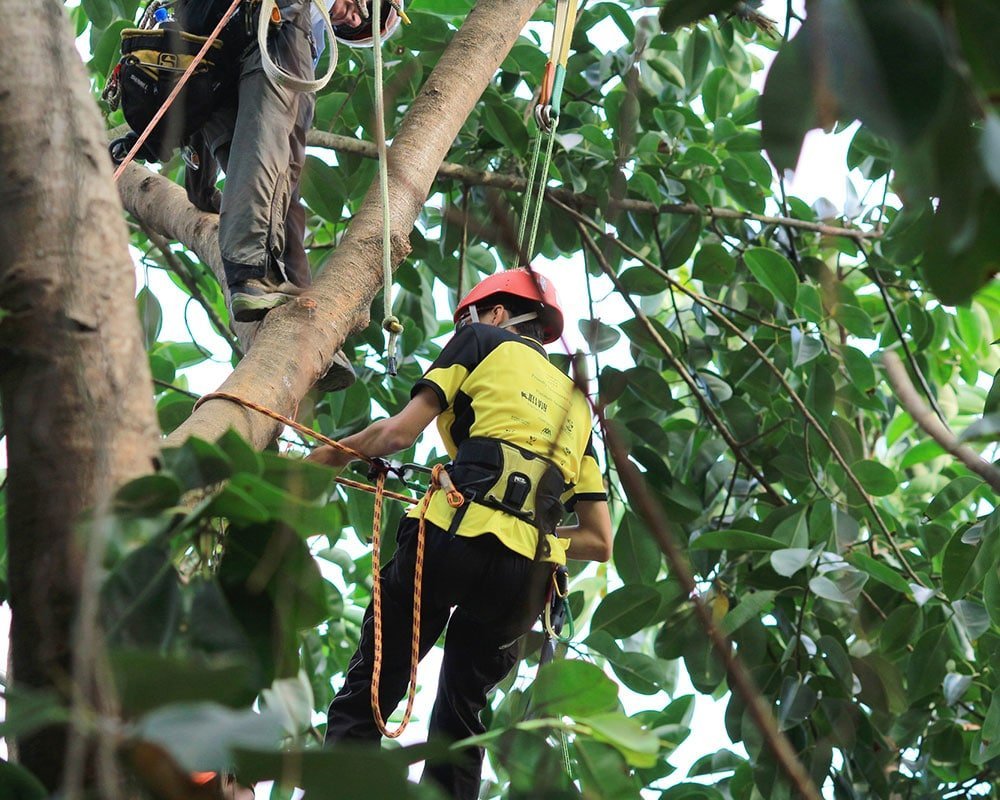 Real Reviews From Real Customers

Reliable and fast on time
Tree Service Sacramento's crew made my family happy. The service was prompt and the job was completed faster than I imagined.
Gabriel M.
– Sacramento, CA

Great Service
Excellent and professional people. They were a pleasure to have around. David was always keeping me updated as to their progress.
Sherry S.
– Rocklin, CA

Very Professional
They had the tree removed the same day the tree fell. They did such a good job, we hired them to remove other dead trees
Courtney B.
– Sacramento, CA

Tree Service Folsom specializes in tree service of all types of trees. Call Us Today For Our 25% Off Special.

Certified Arborists
A Certified Arborist in Folsom is a dedicated professional that has many years of experience and formal training. We guarantee that all of our projects are managed by a Certified Arborist for your protection and peace of mind.

Safest Tree Removal Methods
We always use the SAFEST tree removal methods for your property's safety, to ensure efficiency, and to promote safety! We strive to save every tree we can, but sometimes tree removal is necessary.

Expert Tree Service
We are a local family owned and operated tree service and tree care company in Folsom, CA. We give you the promise of our hard work, dedication, and decades of expert experience.

Happiness Guaranteed
We provide professional and affordable tree care for our clients. We'd love the opportunity to work with you and show why our exceptional service sets us apart from the rest.
Tree Care Folsom Tree Service

If you have been searching for tree service Folsom provider, look no further! Through professional tree care, we ensure that Folsom residents have aesthetically appealing, safe, and healthy trees on their properties. Our team is made up of highly motivated professionals who are passionate about adding value to both residential and commercial properties by offering the best tree service in Folsom.
On our team, we have experienced and ISA (International Society of Arboriculture) certified arborists who can handle all types of tree care needs. For years, our arborists have been helping with emergency tree services, tree removals, pruning, trimming, tree planting, and more.
While it easy to assume that handling the tree services yourself will save you money, you may find yourself spending much more than you would have spent on the tree care services. If you sustain serious injuries – say, from falling when trimming a tree – you may spend a lot of money on treatment procedures. If you damage your home during tree care, the repairs may cost you thousands of dollars. if you destroy your tree irreparably, its removal and replacement will be more expensive than the tree care services.
For 14 years now, Folsom is a designated Tree City USA. The latter is an elite designation given to 3,400 communities in the country with an unwavering commitment to improving its urban canopy. To achieve such a certification, Folsom has a Tree Board and also imposes ordinances for protecting its urban forest, especially the landmark and heritage trees. 
Folsom is in Hardiness Zone 9b. It has hot summer, with temperatures reaching up to 95 degrees Fahrenheit. Meanwhile, winters are wet, which can get as low as 39 degrees Fahrenheit. It has 21 inches of rain, zero snow, and 267 sunny days a year. If you are looking for the best Folsom trees that will survive such conditions, here are the top options to consider: 
Autumn Blaze Maple: With its fabulous autumn color, this is one tree that is sure to elevate any landscape. Its leaves turn red-orange in the fall, making it a head-turner. The tree also has great drought tolerance. When growing this maple, make sure to choose a spot with full sun and fertile soil. 

California Redbud: Also called western redbud, this tree is popular for its striking spring flowers. It has magenta or lavender blooms that make the tree stand out in any yard. The tree has a vase-like canopy, growing at a width and height of up to 25 feet. Even if you have a small space to spare, this is an excellent choice. 

Deodar Cedar: This fast-growing and drought-tolerant tree will make a graceful addition to Folsom landscapes. It has a loose pyramid shape and airy leaves. The tree can grow at a height of 50 feet or taller. It thrives best in a location with full sun and well-draining, acidic soil. 

Live Oak: If you have space to spare in your landscape, this majestic tree is a notable option. It can grow up to 60 feet tall and 120 feet wide. With its dense canopy, this is a well-loved shade tree. Take note that aside from being large, it also has strong surface roots, so do not plant it near sidewalks. 
Aside from private residences, trees are also abundant in many Folsom parks, including the following: 
Amos P. Caitlin Park: With grassy fields and towering trees, this is one of the most scenic parks you will find in the city. It has a playground, a basketball field, a play structure, and picnic tables. 

Beacon Hill Park: Despite being small, this neighborhood park is popular amongst locals who want to enjoy the outdoors and relax. It has a basketball court, an open play area, and a pavilion. 
The city has Public Works and Parks & Recreation Departments, which are responsible for tree management in the city. From tree trimming to removal, these agencies take care of tree-related concerns in public spaces, including streets, medians, and parks. For private residences, on the other hand, you can work with your choice of an arborist, as long as you are not dealing with any protected tree that requires a special permit. 
Why You Should Hire A Tree Service in Folsom Professional
Tree care services – for example, pruning and trimming – are not as simple as they often appear. Without the right tree care gear and experience, trimming or pruning a tree can easily result in permanent injuries. Additionally, the falling branches and limbs can destroy your home. Also, if you cut the wrong branches, you may end up damaging your tree irreparably.
Folsom residents work with professional tree service in Folsom providers because of the following reasons:
Knowledge – Professional arborists are familiar with the treatment procedures that work for different tree diseases and pests. Their tree services guarantee a healthy tree.
Experience – Tree service providers work for years in the same field – this equips them with experience on a wide range of tree problems and how they can be fixed. For example, when trimming a tree, experienced tree care providers will know the branches to remove and the ones to leave on the tree.
Equipment – Professionals will have all the necessary tree care gear. Additionally, they will know how to handle the tools – this means that they can solve even the most complicated tree problems.
Professional Folsom Tree Services
Our team of professional tree services in Folsom are more than qualified to perform tree inspections, determine what is ailing your tree, and recommend a solution that gets the tree back to its healthy condition as soon as possible. In addition to dealing with health complications and pests, we are capable of offering the tree services below:
Tree removal
Emergency tree services
Pruning
Trimming
To achieve our goal of offering top-quality tree services, we have invested in modern tree care equipment. From getting rid of safety hazards and restoring the shape of trees to saving trees from health complications and pests, our team is capable of offering all sorts of tree services.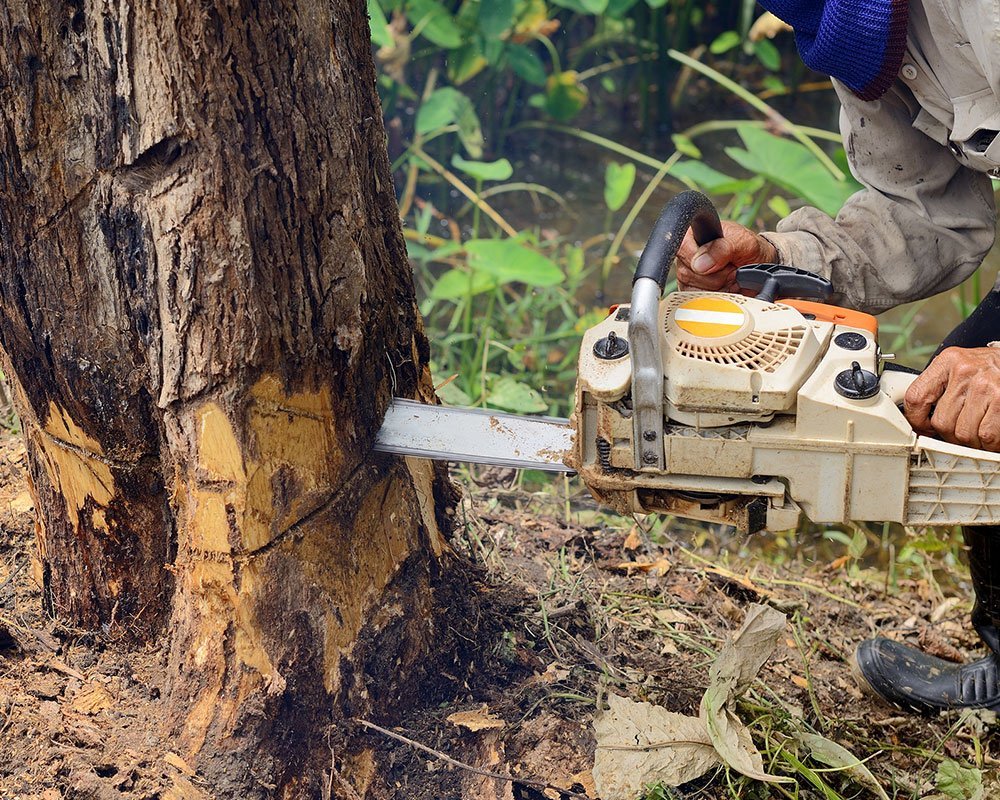 Generally recommended as the last solution, tree removal becomes necessary when it is impossible to save a tree. It is also a perfect solution for when your tree features a possibility of turning into a safety risk.
We are capable of handling both big and small tree removals. Since we have the necessary tree removal gear and experience, we can remove any tree in Folsom easily and quickly, without damaging your house or any utilities.
We are not limited to offering the tree services outlined above – in fact, we can offer any tree care related service. Once you contact us, we will send a professional tree service provider to analyze your trees. Then, we will offer you a solution that fixes the tree problem as quickly as possible.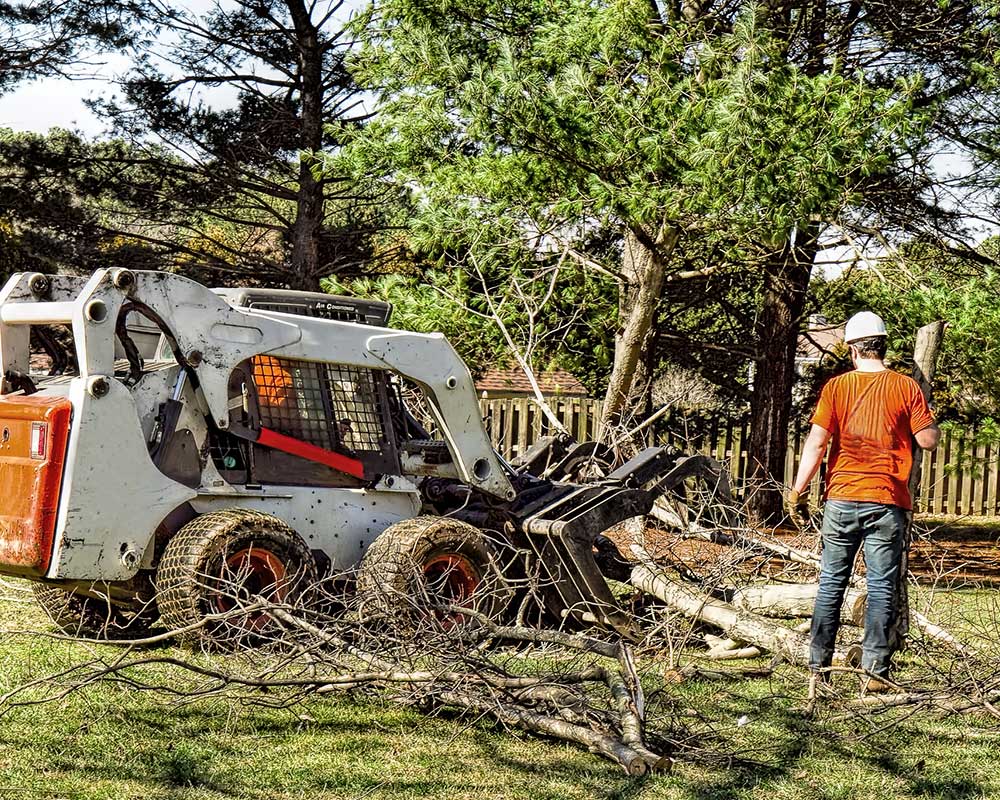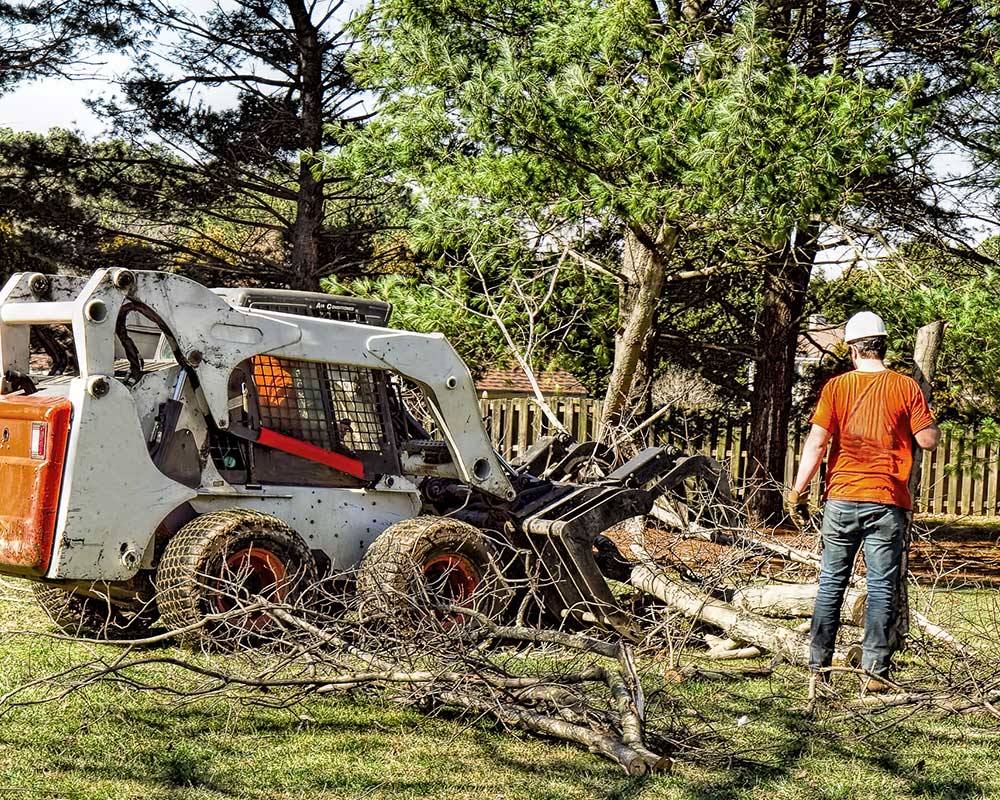 To ensure that trees in Folsom are healthy, appealing, and functional, our team of arborists offers the following tree services:
Planting – In addition to recommending the best tree species for different locations, our arborists help Folsom residents with the planting process.
Health care – After investigating the diseased or pest-infested trees, our team of arborists recommends corrective measures capable of helping the tree regain its health as soon as possible.
Pruning – Working with our tree pruning team, our arborists eliminate the possibility of tree damage by ensuring that only the right branches are removed.
Hazard assessment – By conducting a hazard assessment, our team of arborists helps homeowners take care of unstable trees before they turn into safety risks.
Tree protection plans – If you are considering construction activities near a tree, our arborists will help you come up with an ideal way to protect the tree.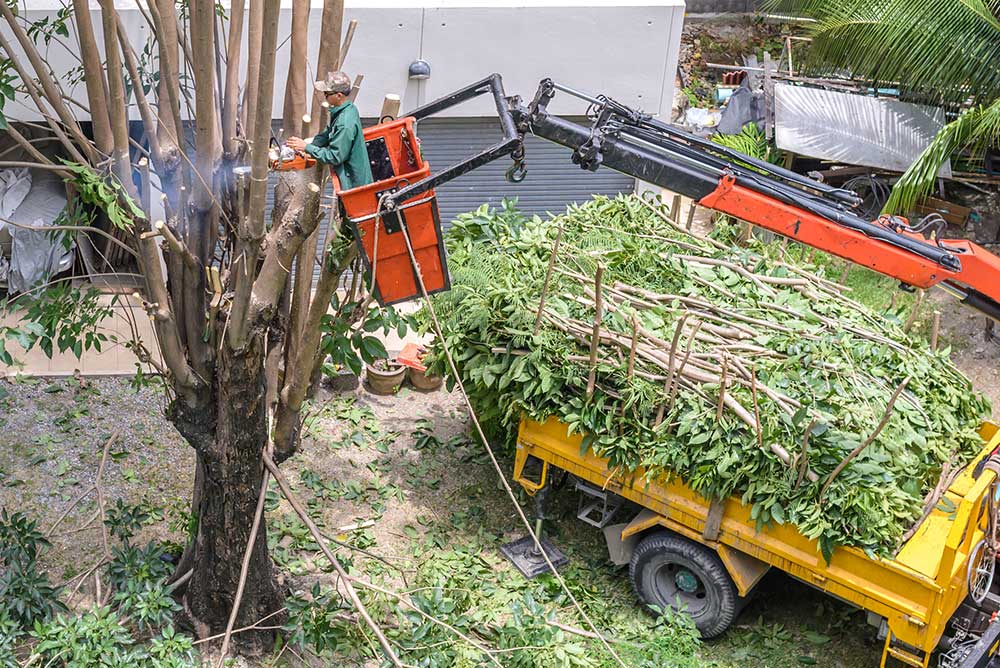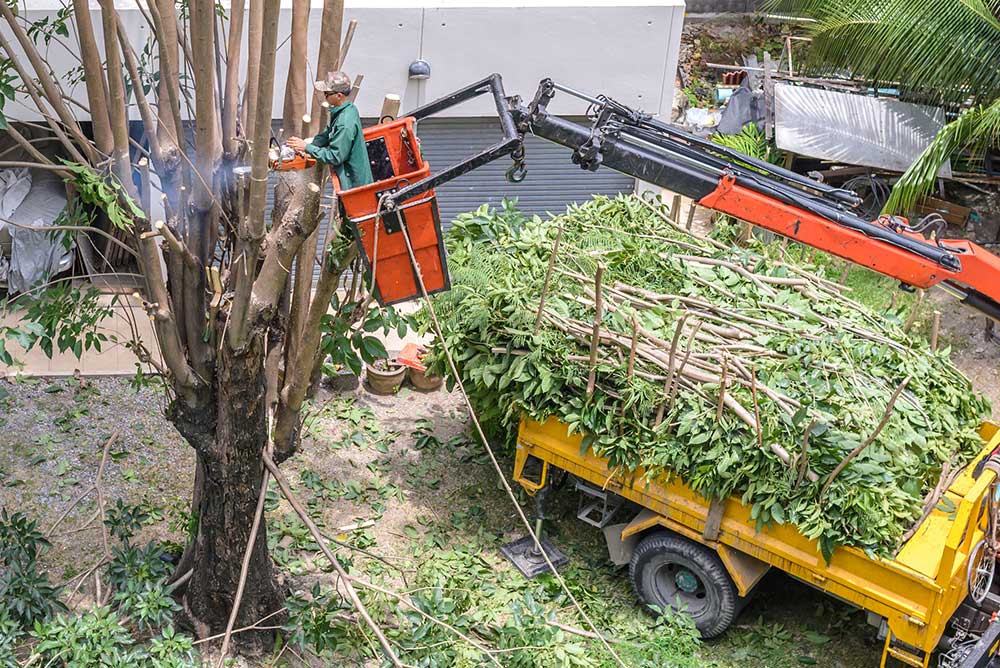 Whether your trees are in a location featuring limited accessibility or they are just next to power lines, our professional tree care team can handle the pruning. To eliminate the possibility of property damage, we rope the branches down slowly when the trees are next to important structures.
Some of the reasons Folsom residents invite our tree pruning team to their homes include:
To improve the tree health
To eliminate tree hazards
Suppress or stimulate tree growth
Through their tree service experience and knowledge of tree biology, our team will be able to figure out which branches should be removed from a tree. Working with us reduces the chances of tree damage to zero.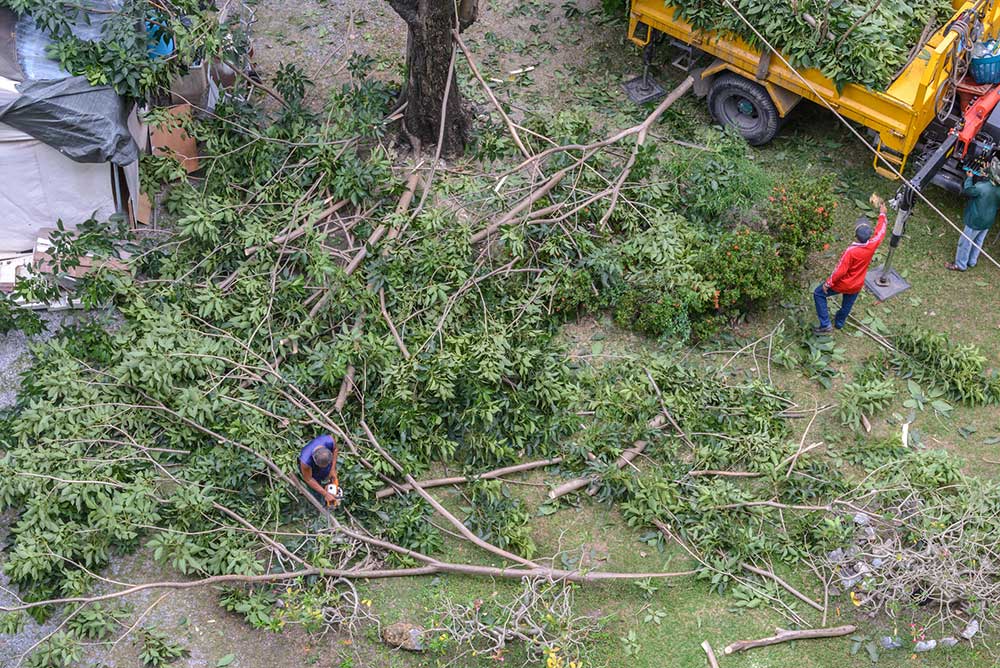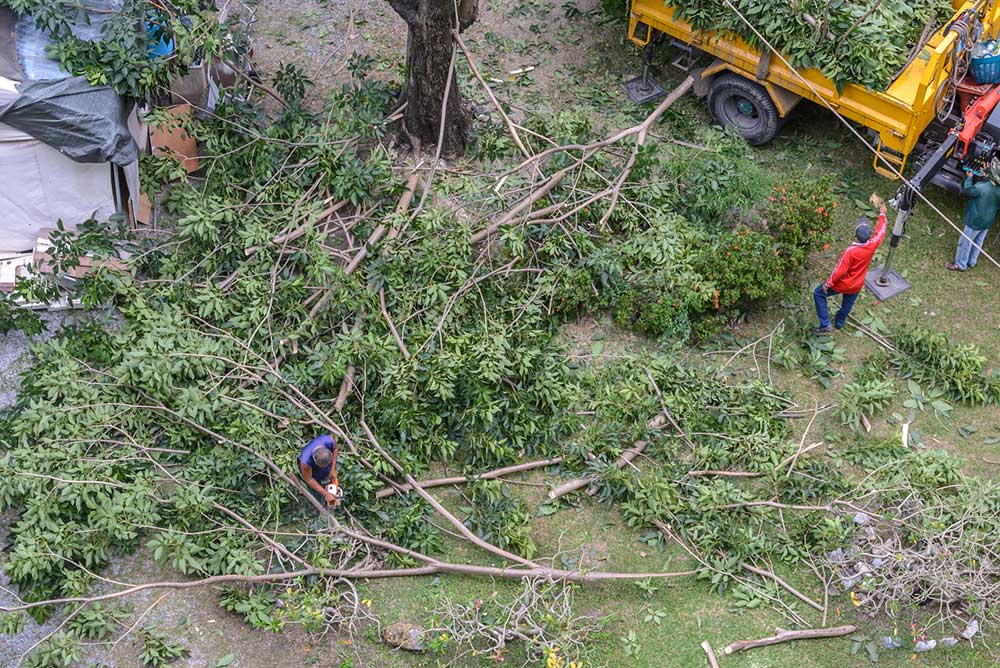 Our team of professional tree trimmers works with property owners to ensure they achieve the appearance they want on each tree. We are always willing to implement the homeowner's suggestions. We leave your property once you are 100% satisfied.
For every Folsom tree trimming project we handle, property owners enjoy the following benefits:
Opened-up property
Better view
Improved aesthetic appeal
Better air circulation on the trees
Improved sunlight access
5

Folsom Emergency Tree Removal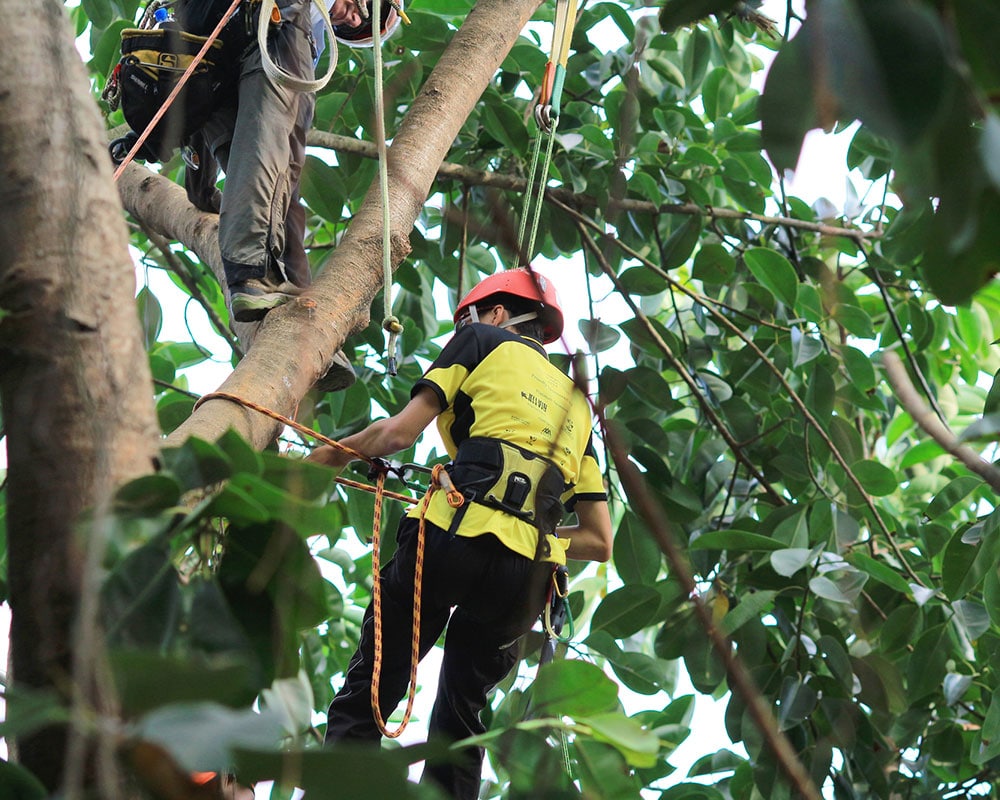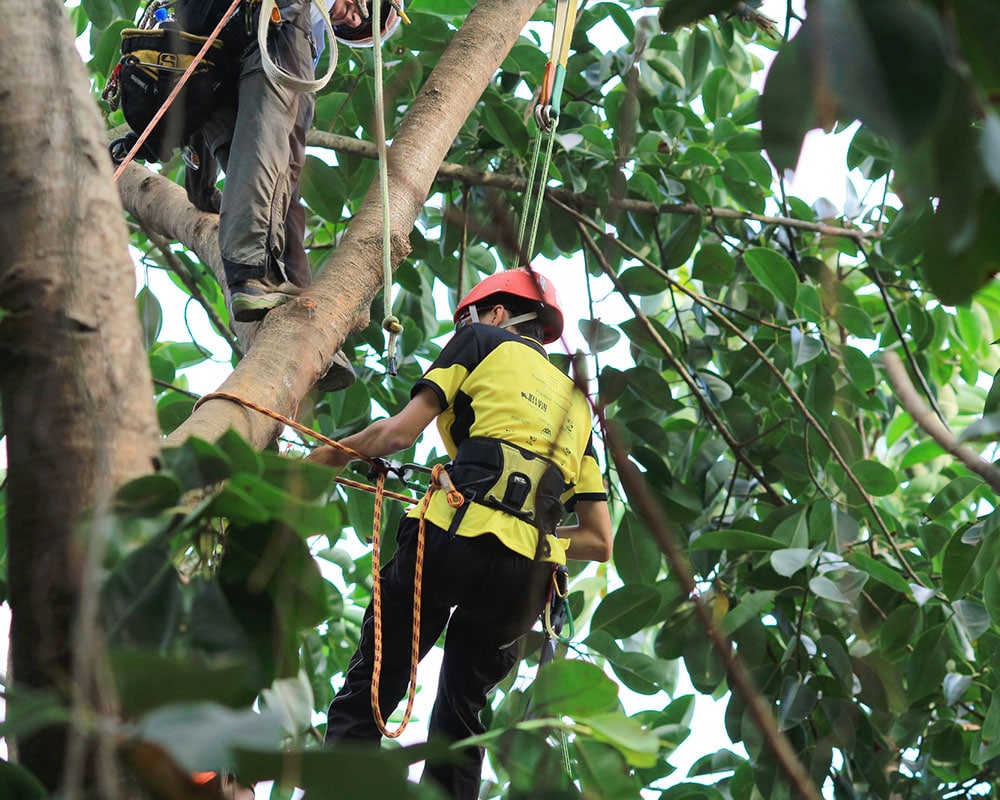 Natural disasters can transform a previously healthy tree into a safety hazard. For example, if a tree gets struck by lightning, it can become unstable to the point that it may fall on your property or even across a busy road. The best way to deal with such a tree is to remove it as soon as possible – this helps you avoid possible injuries and property damage.
Our emergency Folsom tree removal services team works beyond the normal working hours to ensure every Folsom resident is safe. If a storm has turned your tree into a safety hazard, all you have to do is contact us. We will arrive at the location in record time and remove the tree.